Turn plastic and glass into hope!
Donate your recyclables or your time to raise money for good causes while helping to clean up the environment!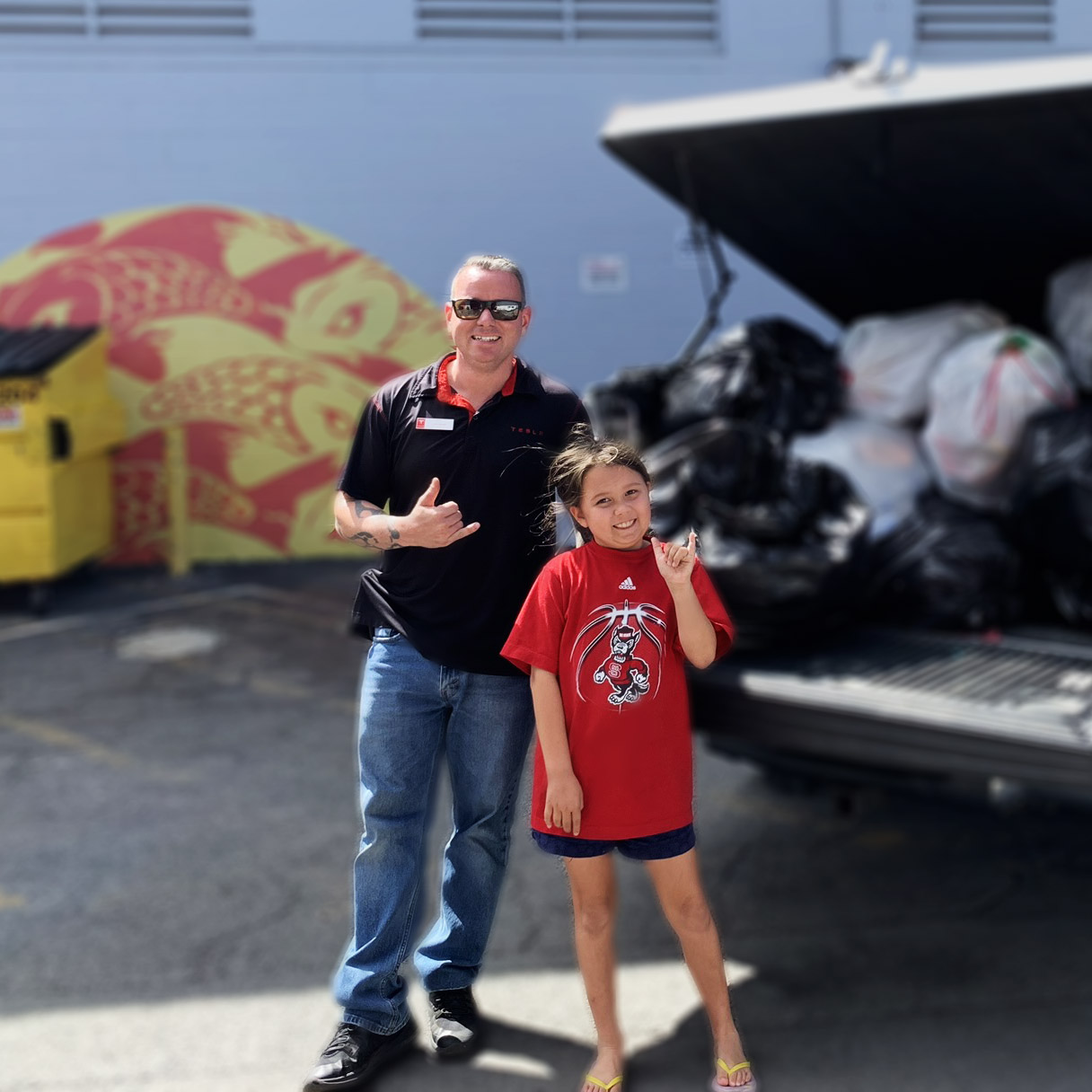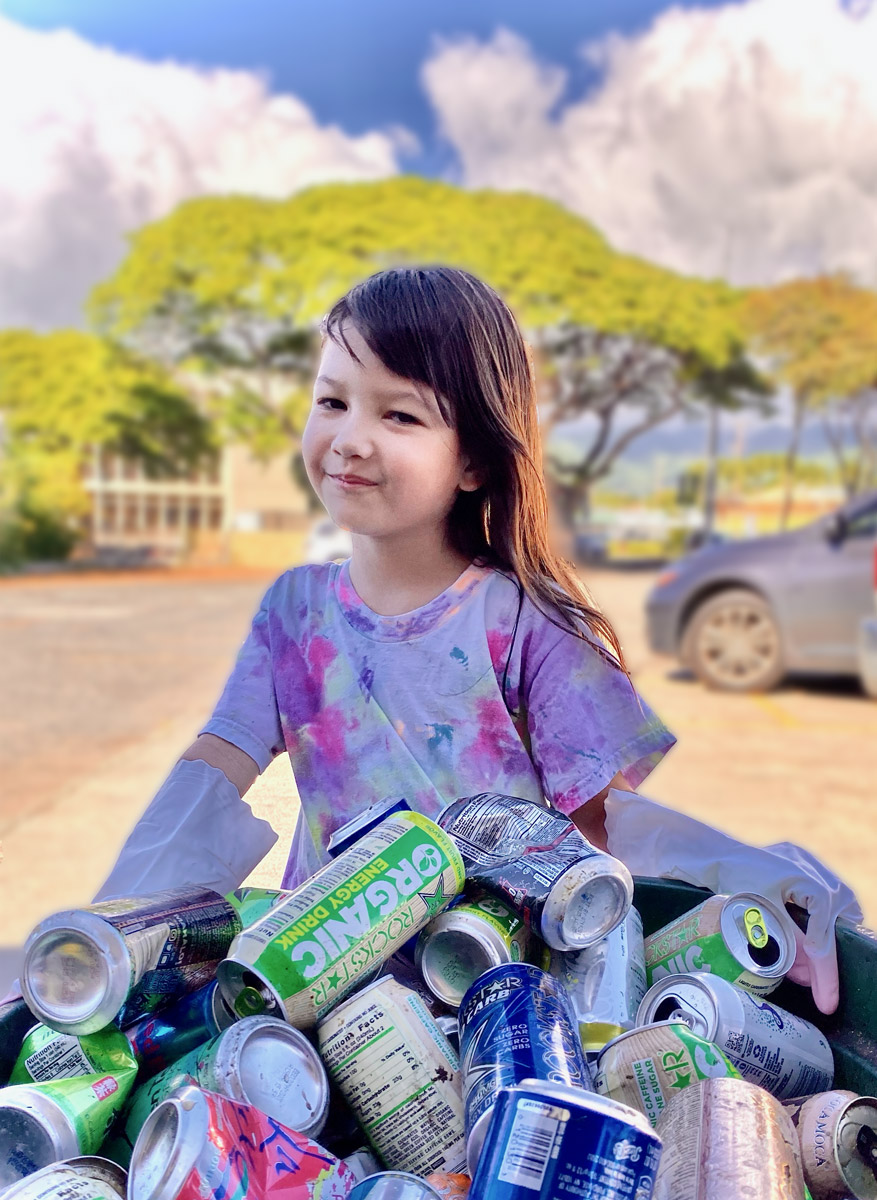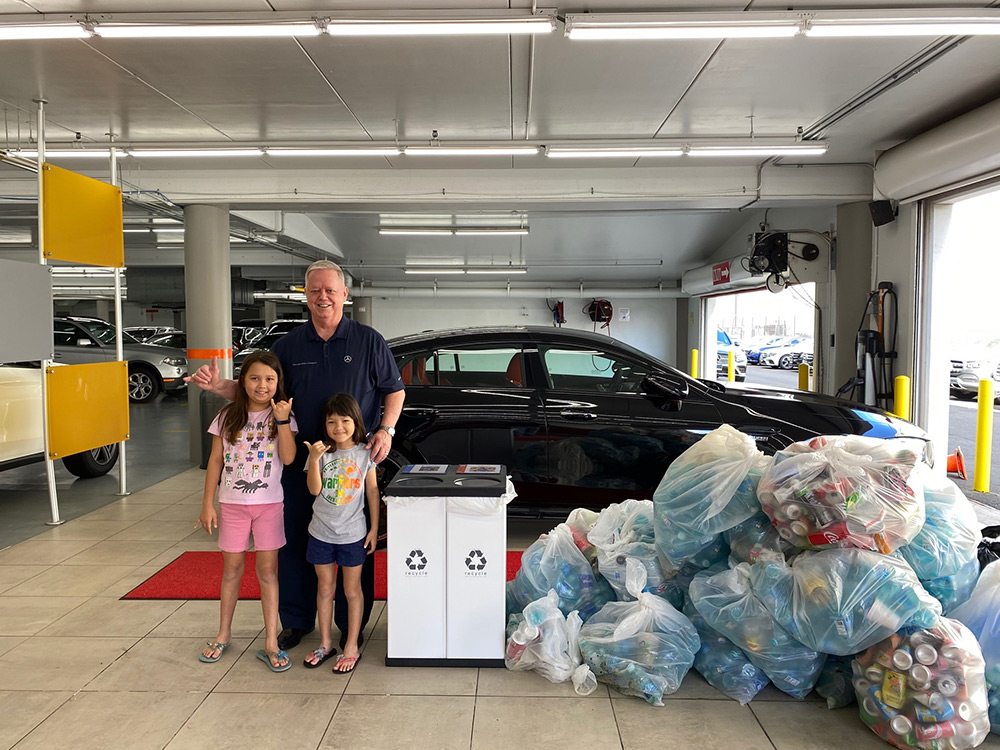 A note from our founder
Hi, I'm Sophia!
Last year, a friend of mine was a Make A Wish Kid. His journey inspired me to raise money for the Make A Wish Foundation. I started by recycling bottles and cans at home and donating the money I earned.
To raise more money, I took my red wagon around to our neighbors' houses to ask for their recyclable bottles and cans (my sister helped me pull the wagon).
A few weeks later, I was walking through Ala Moana with my mom and decided I wanted to ask the stores in the mall if they would be willing to donate their recyclables. We went into the Tesla showroom, I talked to the manager about collecting and donating recyclables to raise money for the Make A Wish foundation, and they said they would love to help!
The amount of recyclable goods that Tesla donated was more than we expected. That's when we realized we would need some help. My dad and I talked about how we could do more, and we decided we should build an app that allows businesses to schedule pickups of recyclable goods, and lets other people pitch in to pickup and donate the goods!
So here we are... welcome to the our web app! If you're a business (or person) with recyclables and you would like to donate, please sign up and schedule a pickup. If you can help by picking up and transporting the goods to the recycling center, please sign up and take a look at the list of available pickups.
Thanks again for helping us turn bottles and cans into hope!
Sincerely,
Sophia Yu
(Founder of Recycle 4 Wishes)
Let us help you
Hello, this is Sophia's dad.
We wanted to let you know that we can also help you:
Create a recycling program for your business
Setup recycling bins in key locations
Train and boost employee satisfaction & morale
Help the environment and the community
Donate to great causes